Not that we're bias or anything, but South Africa is truly one of the world's most diverse countries. You can go from waterfalls, green forested foothills of Hogsback to the picturesque harbor town of Kalk Bay before escaping to the rural hills of the Wild Coast or the small inland town of Swellendam where historical monuments, farms and micro lighting awaits. Because there are too many incredible towns to mention, we have narrowed it down to some of our favourites.
1. KALK BAY, CAPE TOWN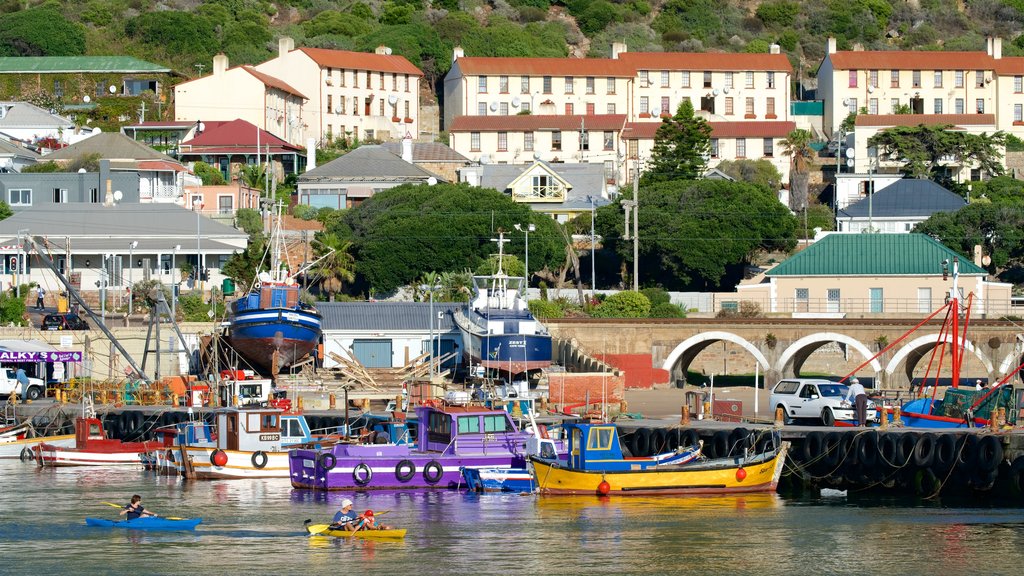 This seaside village remains one of my favorite neighborhoods within Cape Town. Only 25 minutes drive from the city center (outside of peak traffic times), this suburb is all charm with its brightly painted fishing boats moored in the harbor, its red and green lighthouses that show off in the sunlight and storms, iconic fish and chip restaurants along with markets and antique stores. I love Kalk Bay in moody weather or at the first or last light of a summer's day when you'll want to capture everything in sight- from the palm streets in the main road to the alleyways leading up from ice cream parlors to boutique stores.
We recently overnighted at Chartfield Guesthouse just off the main road and loved it. We woke up to honey-dipped light covering a glassy ocean and boats already returning from early fishing trips. When staying here, you don't need a car at all. Just check-in, skip down the stairs and head out for breakfast at Olympia, dinner at SALT and drinks at Cape to Cuba.
2. HOGSBACK, EASTERN CAPE
I maintain that there is no place like Hogsback. Sure we have waterfalls, forests and mountains all over but as many as 32 waterfalls nestled within green mountains like the Amatola with sweeping valleys that disappear beneath thick canopies? Hogsback is the only place you'll find this and is naturally said to be the place of J.R Tolkien's inspiration for Lord of the Rings shire. There's a wealth of various accommodations to choose from to suit your budget but I would not miss mountain biking, hiking and abseiling with Hogsback adventures.
3. PATERNOSTER, WEST COAST
It's perhaps the wild, raw nature of the West Coast that I love. The cold, Atlantic ocean refreshes you in the heart of summer and leaves you reflective after a winter beach stroll. Once you've reached the white-washed beach houses on the coast with retired fishing boats decorating intersections, you'll know you've reached Paternoster. Make sure you try the fish and chips right on the beach, visit the Cape Columbine Nature Reserve and visit the West Coast National Park on your way up.
4. SWELLENDAM, WESTERN CAPE
The Swellendam I knew from my childhood is not the Swellendam I know and love now. After staying for longing and really digging into the town, there is so much more to this place than historical monuments and homemade delights in their restaurants. After staying at Umshanti about 7 km from town beside the Buffelsjag dam, we discovered an outdoor adventure side to Swellendam with micro lighting with Oom Kosie, braying on a barge on the dam, kayaking to the waterfall and the option to fish.
For those looking for a luxury stay, you cannot go anywhere else but Schooneoordt Country House with gourmet meals served in their stunning conservatory, indoor fireplaces, pool for summer, lawns for the kids to run on and old-world charm.
You can find more ideas for a Western Cape holiday in this detailed guide to the Garden Route and Knysna area from our friends at Basel Bears. It covers everything from outdoor activities like foraging for mushrooms in the forests to the best farm stalls and other adventurous things.
5. WATERBERG, LIMPOPO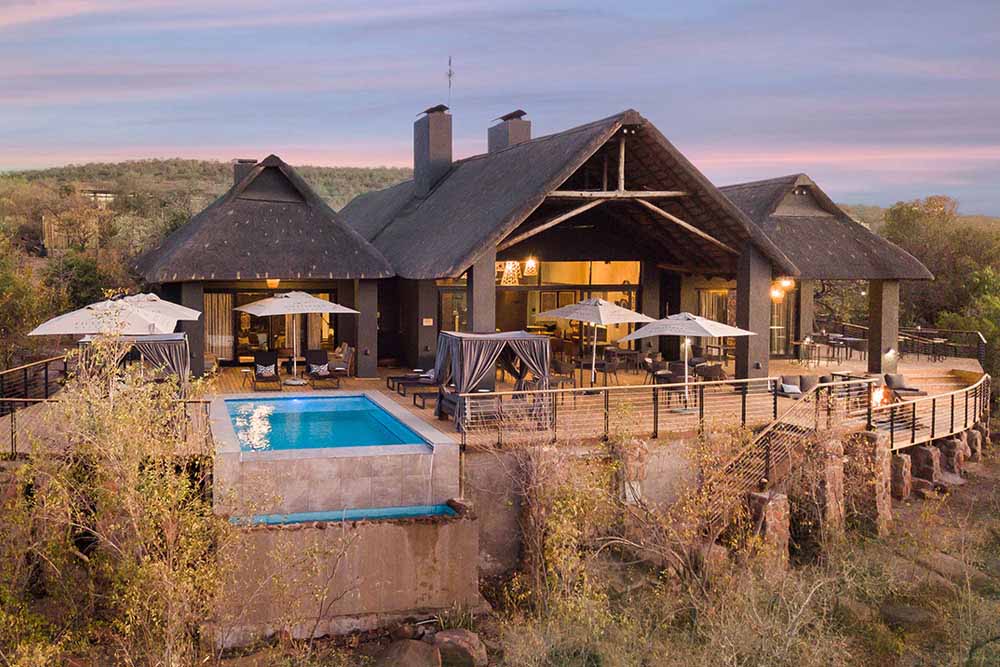 After staying at Ant's Nest in the Waterberg, I'm pretty sure we are spoilt for life and could never return there and stay anywhere else. So much of the Waterberg is covered in privately-owned game reserves and this is certainly one of the best you'll find. Horseback safaris, three meals per day (including braais on the mountain, sundowners on cliffs and romantic boma dinners upon request), pool, archery and game drives, you will never get a chance to get bored here. The team was truly incredible and know exactly how to make your stay relaxing and entertaining. (especially with kids)
6. COFFEE BAY, WILD COAST
When we first arrived in Coffee Bay, we realized that we actually do live in Africa. Coming from big 'European' Cape Town, to see people living off the land in rich, turquoise huts; to float down rivers on canoes and see young boys casting nets into the rivers; was a magical sight. To know that we called this land home is mind-blowing. We surfed in Coffee Bay, trailed along the coast with a guide in the rain and stayed in a hut overlooking the ocean, cattle on hills and goats crossing a little stream. To leave this bay out when wanting to escape it all.
7. CHINTSA BAY, KWA-ZULU NATAL
This is another goodie along the Wild Coast where you can spend as much beach, river and ocean time as you'd like. We loved horse riding beside the coastal dunes, kayaking in the river whilst bird watching, surfing in the warm water and enjoying the beach. Choose accommodation ranging from backpackers to self-catering or even more luxury stays.
8. NIEU BETHESDA, KAROO
When visiting this town whilst staying in the Karoo's Graff-Reinet, I was swept away from the romance of this old Hobbiton still marked with dusty unpaved streets, no ATM or petrol stations. Instead, horse and cart carriages took people around town, karoo lamb wafted out from some of the town's restaurants, resident sculptors and artists went about their days' work. Be sure to visit The Owl House, old home of artists Helen Martins, the First people's art centre, Two goats Brewery and Frans Boekooi's studio.
9. JEFFREY'S BAY, EASTERN CAPE
Since Vaughan spent a year of his life living, surfing and working in Jeffrey's Bay, we have grown to love this little surfing town and all its nooks. It's actually the place where we started dating and have spent many a day relaxing in coffee shops, lunching at the restaurants, surfing at Kitchen windows and lazing on various beaches. On our last visit, we stayed at Jeffrey's Beach house which has quite an old interior but the perfect view and location right on Kabeljouws beach.
10. STELLENBOSCH, WESTERN CAPE
Only 45 minutes away from Cape Town, there is so much more to Stellenbosch than wine. Have someone else braai for you at Middlevlei while the kids feed the farm animals, go trailing in the Jonkershoek Nature Reserve, eat art for dinner at Delaire-Graff, enjoy a gin tasting beside the fire at Devon Valley Hotel and cycle your way through this historical town.