Germany's islands are among its best-kept secrets, and with the possible exception of bigger islands such as Rügen and Sylt, they are still pretty much undiscovered by tourists. If you're looking for a destination that's genuinely off the beaten track, here are 15 of the best islands to head for.
Borkum

Borkum is a small East Frisian island in the Lower Saxony Wadden Sea National Park. As well as idyllic sandy beaches, Borkum has beautiful dunes and a wide variety of flora. Its amazing air quality and amazing spas make it a popular health and wellness destination. Thrill-seekers will love the high ropes course that is offered in Borkum.
Amrum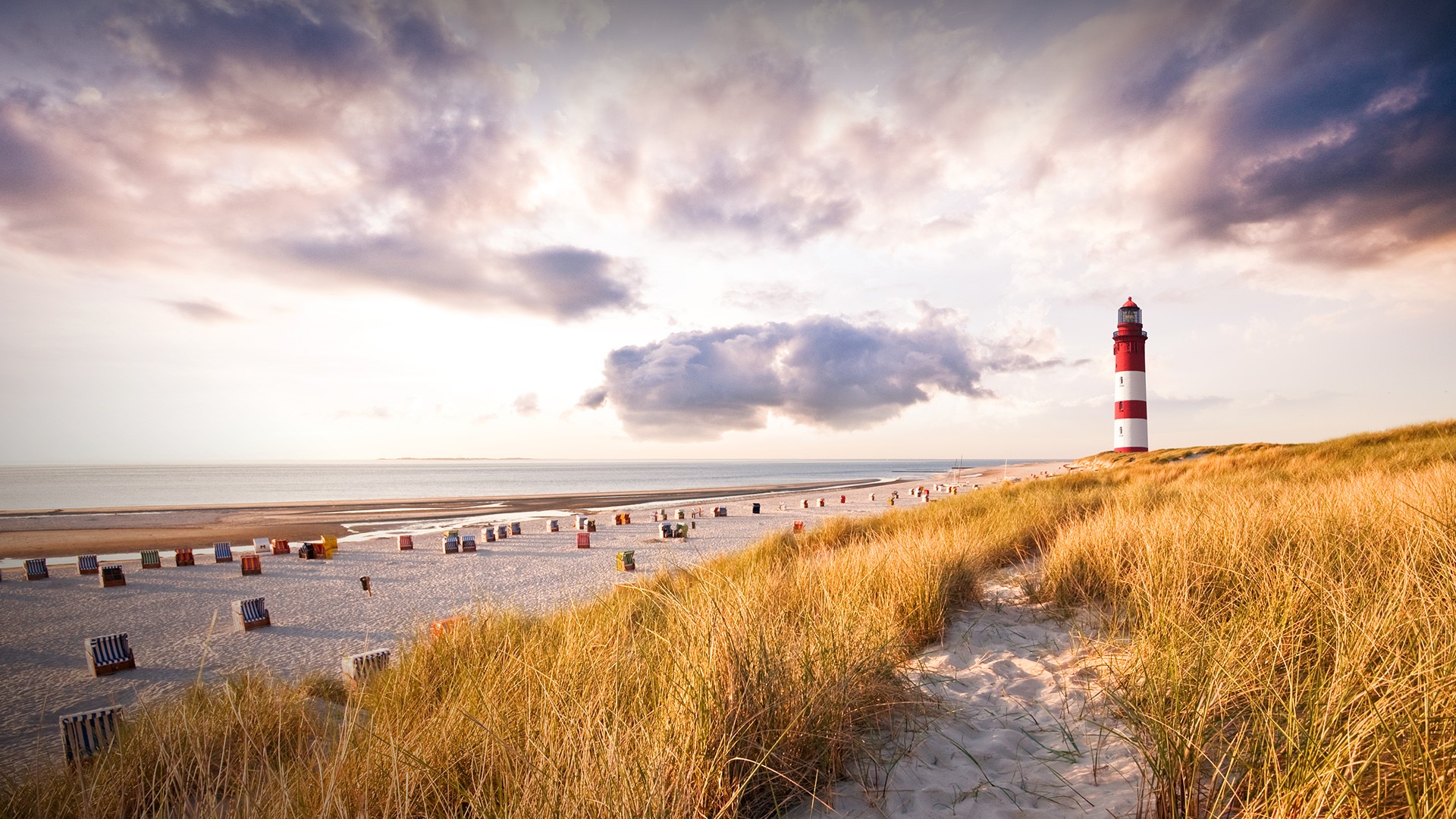 Amrum is a North Frisian island that thousands of sea birds call their home. The landscape of Amrum is a unique combination of rolling sand dunes, mudflats, dense forests, and heathland. Wittdün, the gateway to the island, is the most lively part of Amrum, with gorgeous views, cafes, restaurants, and excursion boats.
Heligoland

Heligoland is an archipelago in the North Sea and a popular choice among daytrippers from Bremen and Hamburg. The dramatic landscape of the island consists of blue choppy water lapping bright red sheer cliffs. Its brightly colored clapboard houses look as if they come straight out of a child's drawing book.
Ruden

Ruden is a tiny island in the Baltic Sea and a nature conservation area. This uninhabited virgin island hidden between Rügen and Usedom has lush foliage and rolling sand dunes across its expanse.
Right

The North Sea island of Juist really deserves the name affectionately given to it by its inhabitants: Töwerland ("magic land"). This car-free village is home to a vast colony of seals, which sunbathe peacefully on the tranquil sandy beaches. The beautiful marina and exciting mudflat walks make it an ideal spot for a family holiday.
Usedom

The Baltic Sea island of Usedom is one of the sunniest spots in Germany. Its rugged, hilly landscape, gurgling rivers, and soft sandy beaches make it a perfect spot for a relaxing holiday. The island has lovely beach chairs and endless hiking and cycling routes.
Hiddensee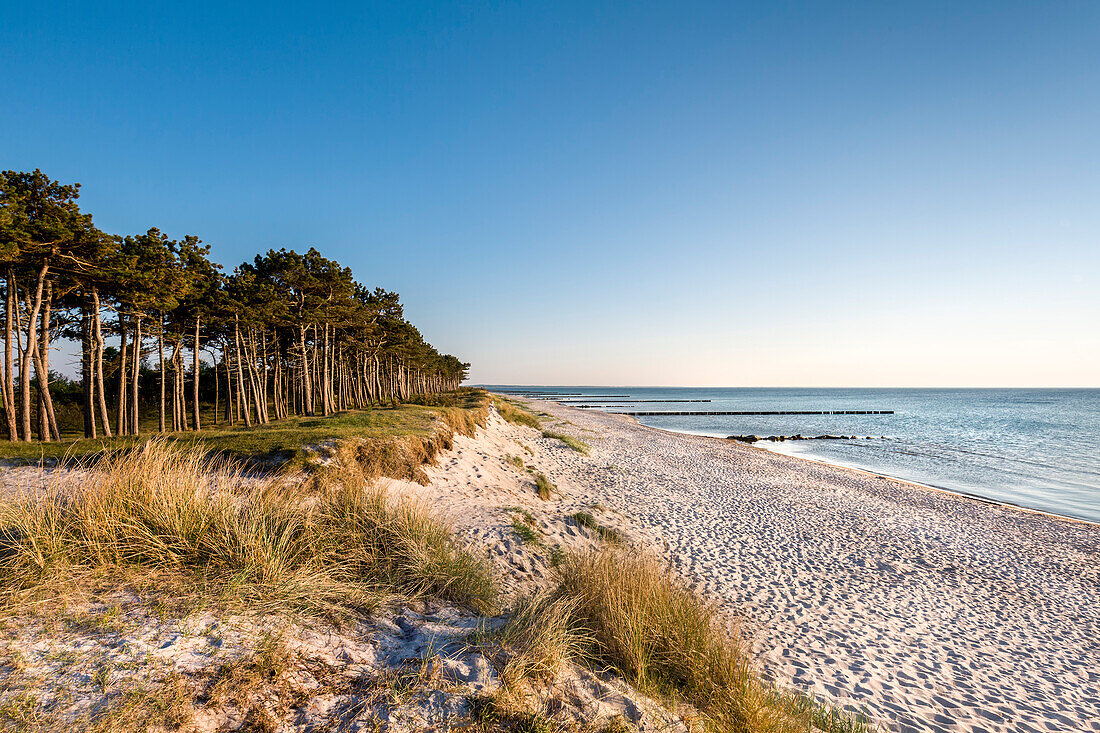 The car-free island of Hiddensee in the Baltic Sea is an unspoiled slice of paradise that is home to several creatures that are on the verge of extinction. Dubbed Söte Länneken ("sweet little isle") by the locals, Hiddensee is truly a hidden gem of a holiday spot.
Pellworm

Pellworm is a tranquil island in the North Sea that has all the right ingredients for an invigorating holiday: lots of peace and quiet, cycling routes along the dykes, crab fishing, beautiful sandy beaches, walking trails, fresh breezes, and cute beach chairs.
Wangerooge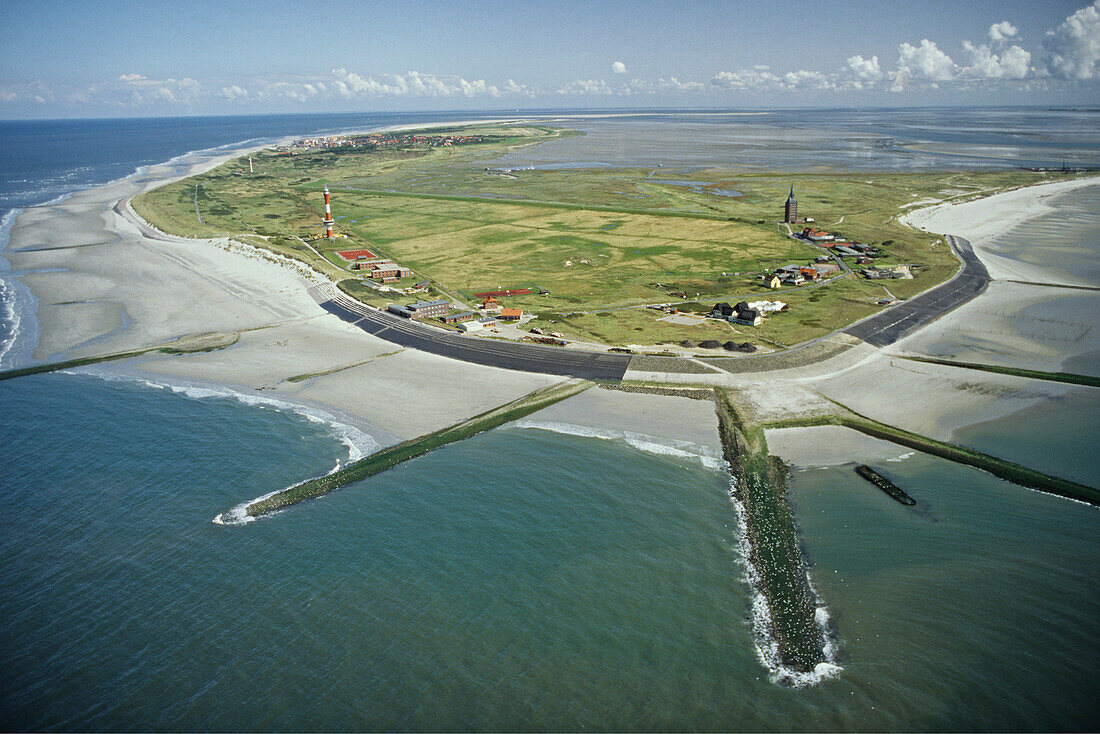 The tiny spa resort of Wangerooge sits in the midst of Wadden Sea National Park and can be easily covered by foot. With colorful wicker chairs lining its clean, sandy beaches and the opportunity to indulge in a variety of watersports, you can make a holiday here as lazy or as active as you like.
Mainau

Mainau is a flower island off the shore of Lake Constance (Bodensee). Flowers across hundreds of species light up the island in a riot of colors while filling the air with their heady aromas. Visitors also get to see a castle, a butterfly house, and some beautiful flower art.
Frauenchiemsee

Frauenchiemsee is one of three islands in Chiemsee and one of the most pristine in Germany. The island is ringed by mountains and is home to only a few hundred inhabitants. It's popular for its beautiful views and the Benedictine abbey.
Dänholm

Dänholm is a little piece of paradise on the Baltic Sea with a long military history. It promises beautiful views, colorful gabled houses, stone churches, bathing beaches, and fishing and sailing opportunities. It also houses several interesting sea-themed museums and offers boat excursions.
Reichenau

Reichenau in Lake Constance is a UNESCO World Heritage Site and houses a former Benedictine abbey built in 724, which still inspires religious festivals and processions on the little island. Travelers get to enjoy wonderful views of Lake Constance from Reichenau, and for those interested in history, the Reichenau Museum traces the rich monastic history of the island.
Fehmarn

Fehmarn in the Baltic Sea is affectionately referred to as Germany's sunshine isle, as it has around 2,200 hours of sunshine a year. This island offers beautiful sandy beaches to laze and play on, a range of watersports, farm stays, and rejuvenating spas and saunas, making it an ideal holiday destination for just about everybody.
Nonnenwerth

Nonnenwerth is a small island in the Rhine River, near Cologne. This lush green island is known for its monastery of Benedictine nuns. Travelers can get a wonderful, uninterrupted view of the island from the Drachenfels mountain.
By: theculturetrip.com
Related Articles about Germany
4 Culture Tips You Need To Know Before Your Visit To Germany