Paragliding has to be the most underrated activity in New Zealand. Yes, we're saying it! Which other activity allows you to fly in the lying position with absolutely nothing obstructing you and the awe-inspiring New Zealand scenery? Try hang gliding for yourself by picking one of the amazing locations to do hang gliding in New Zealand listed below.
Hang gliding is a rare activity to do in New Zealand. So much so that there are only three locations in the country where you can do tandem hang gliding commercially. For that reason, we have added a couple of similar experiences to the bottom of this list. To do commercially hang gliding in New Zealand, you need no prior experience, just the ability to do a bit of jogging (and sometimes not even that). Then you just relax and let your guide take you on an adventure!
For a similar experience, why not try paragliding? Check out our top picks in 5 Breathtaking Places to Try Paragliding in New Zealand.
1. Abel Tasman
Soar over the breathtaking Abel Tasman National Park, famous for its forest, pristine golden sand beaches and mountains! Enjoy uninterrupted views and a unique flying experience as you are towed by a tow plane then released for a peaceful flight with your professional guide. Check out more things to do in the Abel Tasman National Park right here.
2. Queenstown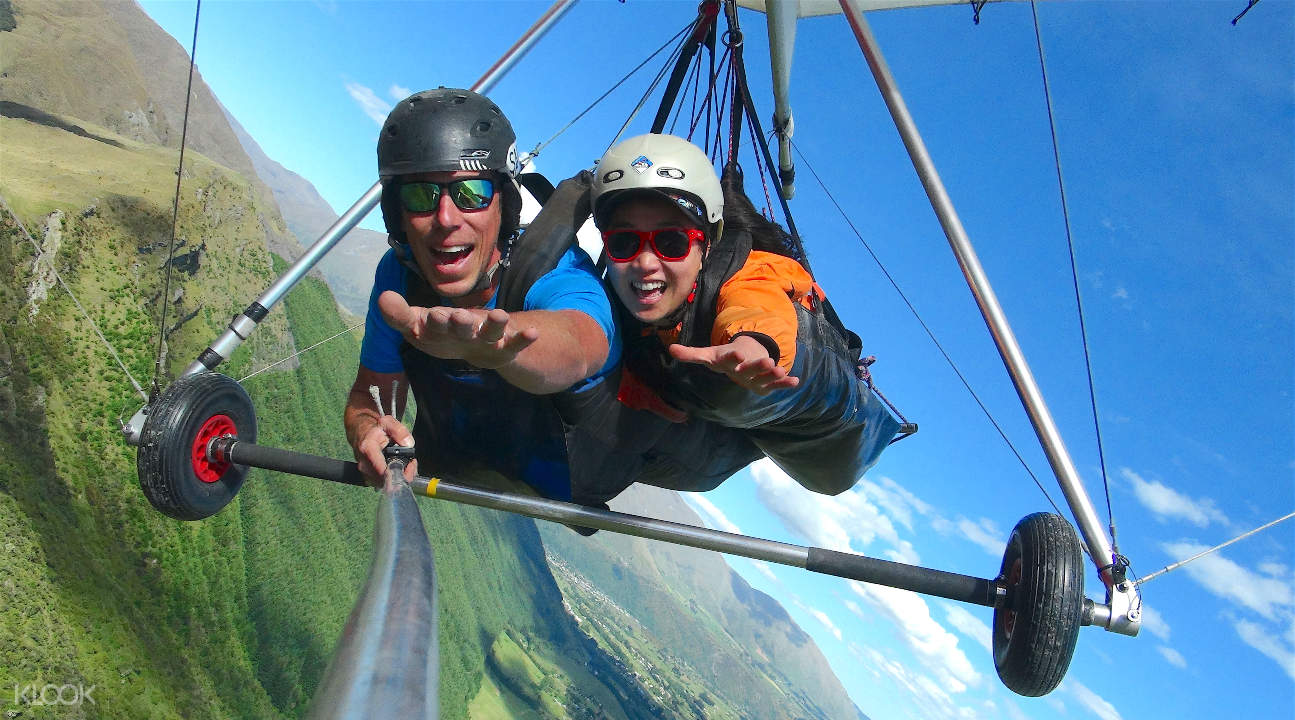 From the top of Coronet Peak, choose from an aero-tow or running take-off and away you go! Experience the sensational views of Lake Wakatipu, Queenstown town and mountains as far as the eye can see. There are three operators offering this unique experience in Queenstown so be sure to do your comparisons! Take a look at Coronet Peak Tandem Paragliding on Viator and Tripadvisor to start you off. For more things to do in Queenstown, check out 10 Queenstown Must-Dos.
3. Auckland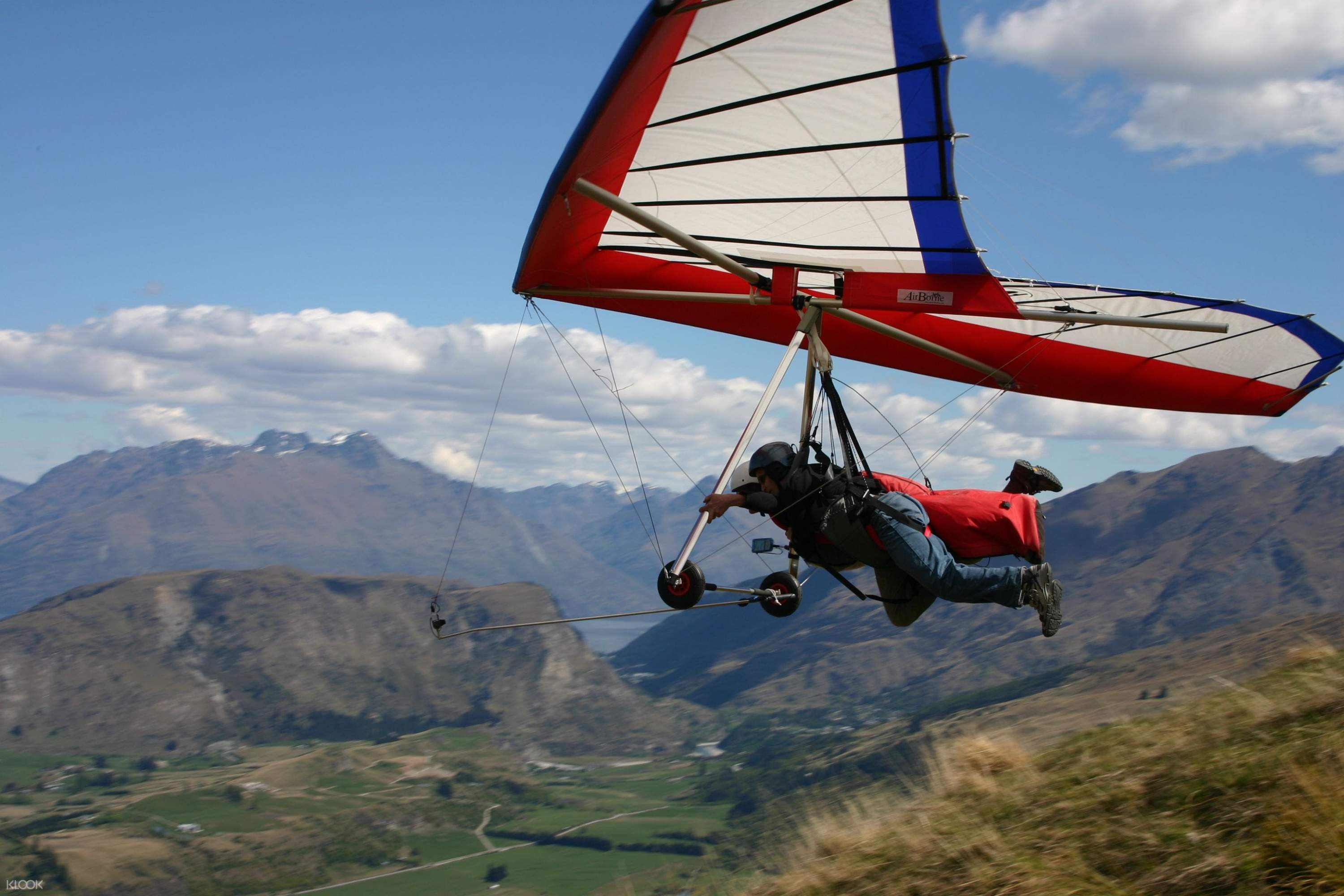 The wind has been powering extreme activities at Kariotahi Beach for decades with blo-karting, kite-boarding and all sorts! Among all that is hang gliding! Join Aqua Air Adventure in Waiuku for a whole new perspective of the Auckland coastline. See more adventure-filled activities in Auckland right here.
4. Wanaka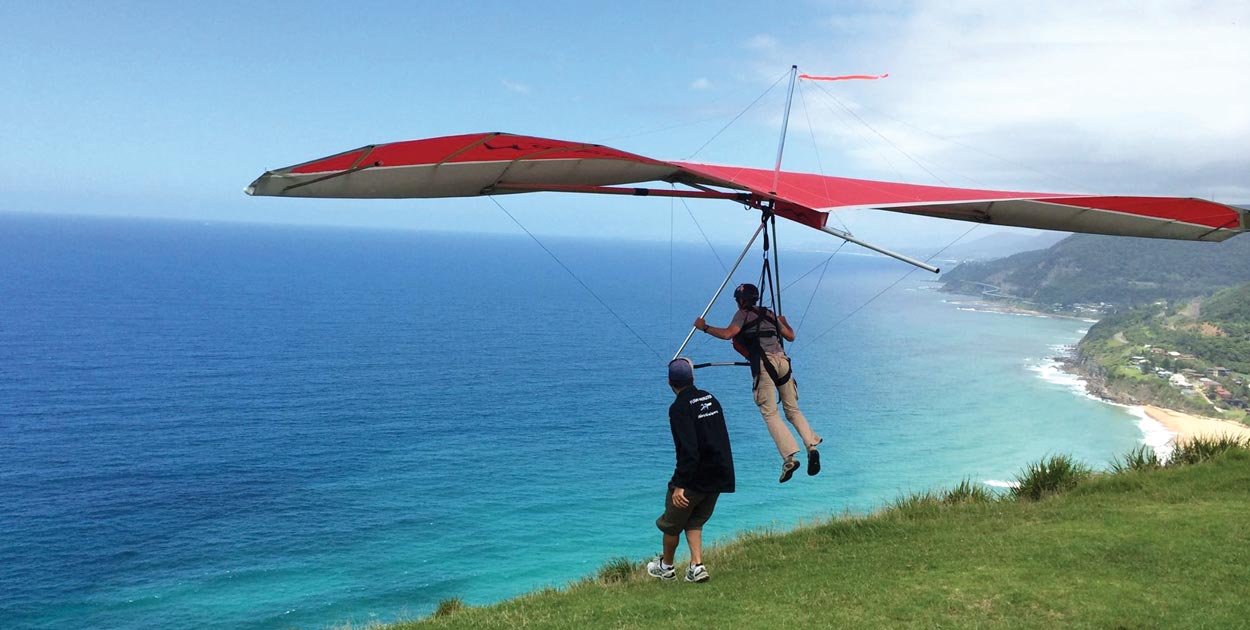 Ok, this is where the "hang gliding" portion of this list comes to an end, considering it's such a rare activity to do in New Zealand. However, for a similar experience, try paragliding in Wanaka for some incredible views as you paraglide over valleys. Tandem paragliding has you in a sitting position with a parachute, rather than in the lying position with a rigid frame as you would in hang gliding. Check out Wanaka Paragliding on Viator and Tripadvisor for more information. For more awesome experiences in Wanaka, see 10 Wanaka Must-Dos.
5. Nelson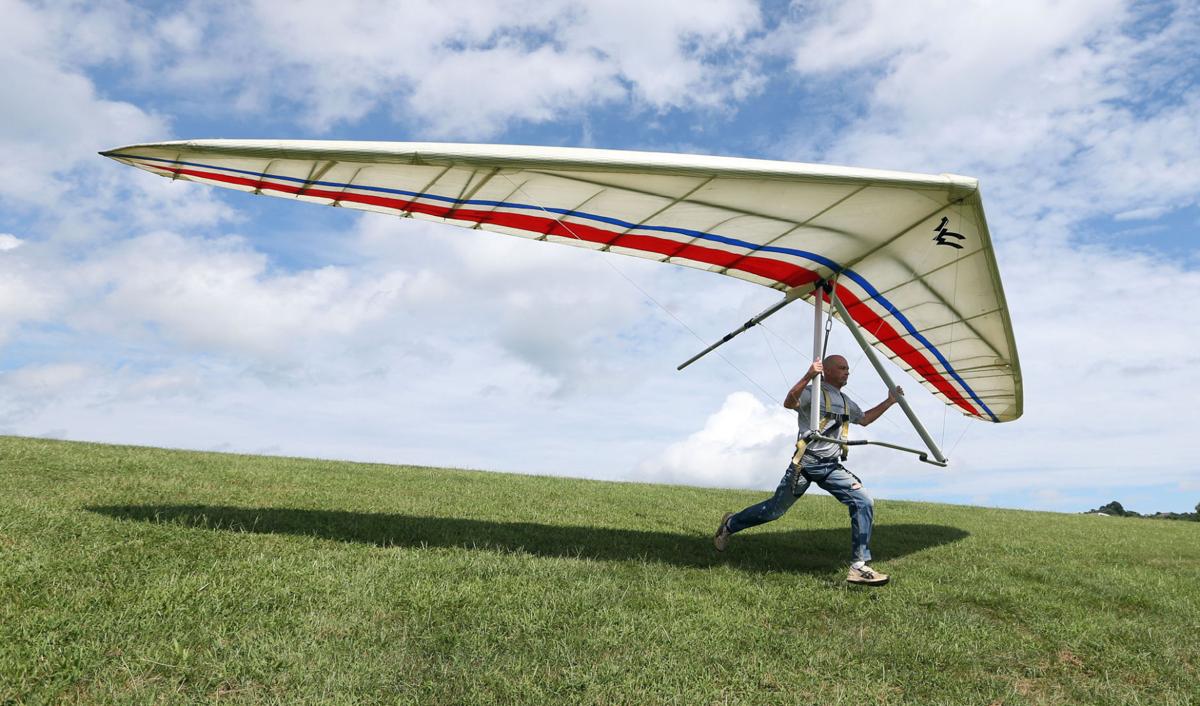 Another location to try paragliding is in the sunny South Island city of Nelson! Join a New Zealand national paragliding champion as he takes you on a flight overlooking the amazing coastline and mountains of the Nelson area. For more things to do in Nelson, see 10 Nelson Must-Dos.
By: nzpocketguide.com
Related Articles about New Zealand