A true underground city, the Montréal Souterrain (or also RÉSO) stretches over more than 32 kilometers ! The largest underground network in the world ! But what can we do in underground Montreal?
A little of history
The underground Montreal was born with the construction of Place Ville Marie in 1962, thus forming part of the modernization plans of the mayor of the time, Jean Drapeau.
In 1967, and more precisely on Decembre 6, the inauguration ceremony of Montreal's underground network took place with the Bonaventure Passage which links Place Bonaventure, Place Ville Marie and the Central Station. This first tunnel reaches 4.8 kms and is the first of its kind in the world. The Underground Montreal then had 10 office buildings, 240 shops, 36 restaurants and 4 movie theaters.
The town planner Vincent Ponte and his collaborators were responsible for this project: the town planner said that he was inspired by Leonardo da Vinci's idea of placing vehicles and pedestrians at different levels. The desire to design underground Montreal was indeed initially a desire to separate pedestrians and motorists to remedy a problem of modern life : automobile traffic.
It was during the 1960s that Montreal experienced a real boom in its urban development with Place Ville Marie, Place des Arts, Expo 67 and even Habitat 67. And with these various major works, underground Montreal was also completed and to reach today more than 32 kilometers of pedestrian tunnels.
A labyrinth of shopping galleries and restaurants
Today, the Underground Montreal brings together 60 residential and commercial complexes over 32 kilometers of tunnels, for a total of 3.6 square kilometers of space normally used by nearly 183 million people each year. On its own, Underground Montreal would contain nearly 12% of all downtown businesses. Overview of this incomparable commercial offer !
Underground Montreal connects all the major downtown shopping centers : Complexe Desjardins, Centre Eaton, Cours Mont-Royal, Place Montréal Trust, Promenades Cathédrales and Place Ville Marie ! In addition to these different complexes, all accessible via Sainte-Catherine Street, it also links certain large complexes and office towers in downtown, in particular with the International District with the Galeries du Palais and the World Trade Centre Montreal.
Within this labyrinth of shopping galleries, nearly 1,700 shops, you will find everything you need to be scratched from head to toe!
But it is also more than 200 restaurants that are housed in underground Montreal : we think in particular of the Time Out Market with its various counters which bring together the best restaurants in the city, the CathCart with its astonishing indoor/outdoor space or Marché Artisans at the Fairmont The Queen Elizabeth Hotel, connected to Montreal Central Station!
Culture and art at the end of the tunnel
Underground Montreal not only connects shopping malls and office towers, it is also connected to the various emblematic places of arts and entertainment in downtown ! Notably with the Place des Arts but also the Montreal Museum of Contemporary Art and since the creation of the Festival Art Souterrain, the entire underground network is a true public art museum !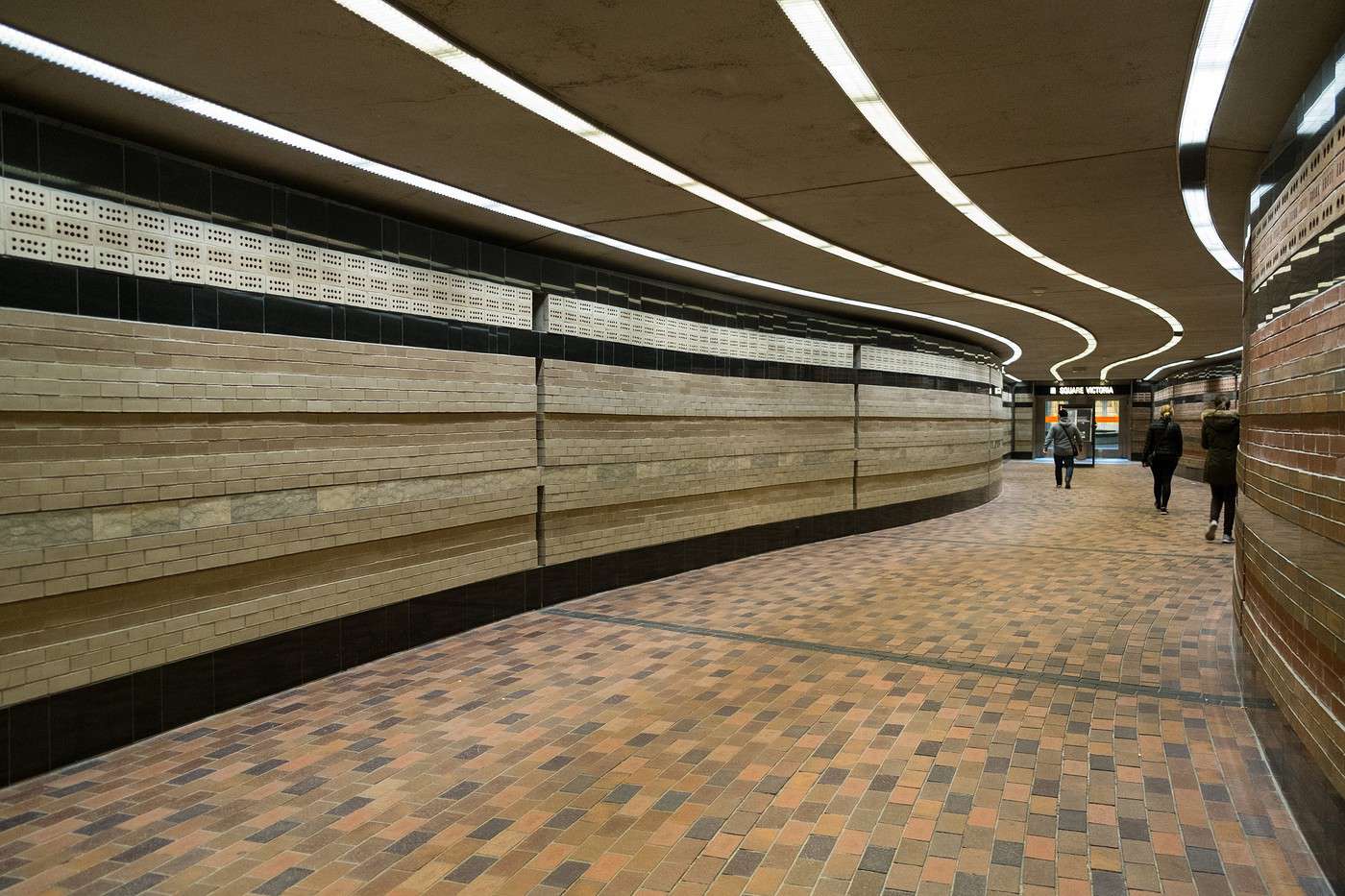 You can also reach the Musée Grévin via the Centre Eaton and remember that the underground network is connected to 7 metro stations (Peel, McGill, Bonaventure, Lucien L'Allier, Square Victoria OACI, Place d'Armes and Place des Arts), giving you access to the whole downtown and easily reach other cultural places such as the McCord Museum or the Montreal Museum of Fine Arts!
By: montrealcentreville.ca
Related Articles about Canada