South Africa is known for its exceptional natural beauty and for the diversity of its many different cultures. With so much to offer, it's hardly surprising that the country is home to no fewer than 10 UNESCO World Heritage Sites (places of significant value recognized by the United Nations). UNESCO World Heritage Sites can be listed either for their cultural or natural heritage and are afforded international protection. Of South Africa's 10 UNESCO sites, five are cultural, four are natural and one is mixed.
1. Fossil Hominid Sites of South Africa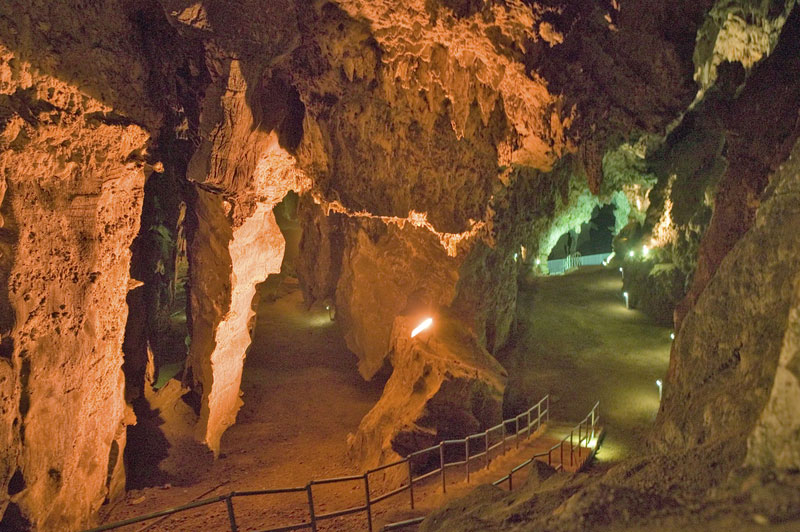 More commonly referred to as the Cradle of Humankind, the Fossil Hominid Sites of South Africa were established as a UNESCO World Heritage Site in 1999. The sites include the Sterkfontein Caves, an important paleo-anthropological site in which many ancient fossils have been found. Amongst these are the s.k.e.l.e.t.o.n.s of our early hominid ancestors, the oldest of which is thought to be almost four million years old. Also included in the UNESCO site is the Taung Skull Fossil Site, where the 2.8 million-year-old skull of an Australopithecus africanus child was famously discovered in 1924. Today, the Maropeng Visitor Centre offers an insight into the importance of the sites through a series of engaging interactive exhibitions. The center is located in Gauteng Province, an hour's drive northwest of Johannesburg.
2. Mapungubwe Cultural Landscape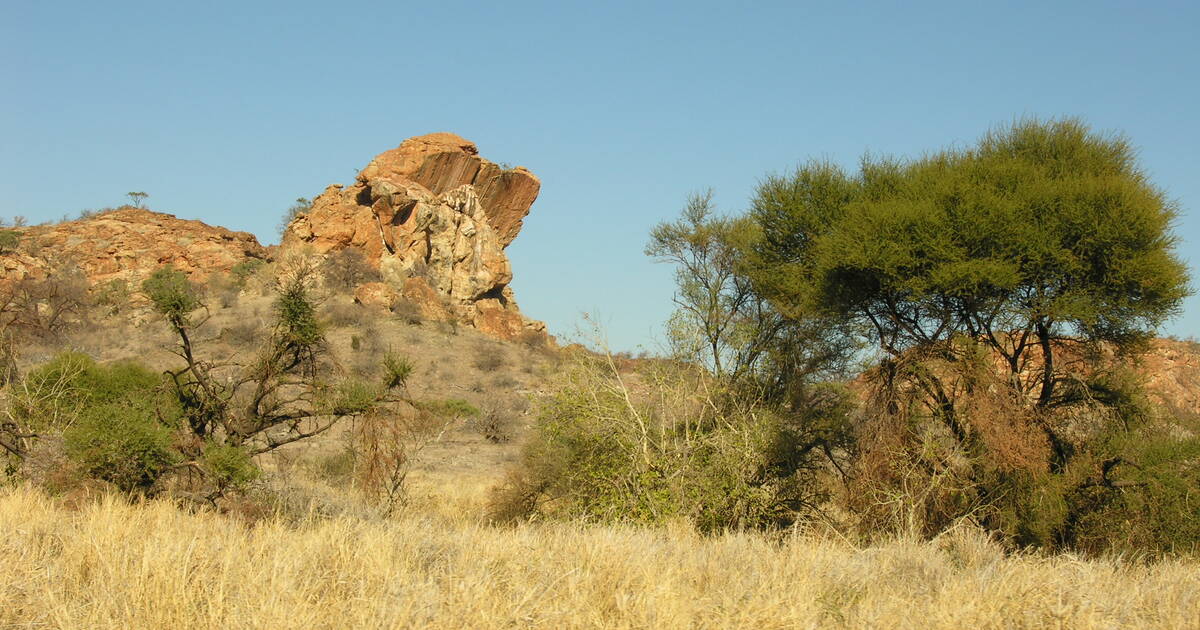 Listed as a UNESCO World Heritage Site in 2003, Mapungubwe Cultural Landscape is set within the savannah scenery of Mapungubwe National Park in South Africa's Limpopo Province. Between 1200 and 1290 AD, a settlement was established here that went on to become one of the largest and most affluent kingdoms in Africa through trade with the far East. The kingdom flourished until the 14th century when it was abandoned. Today, it is possible to visualize how the region might have looked in its heyday thanks to an extensive ruins system that includes a palace and two previous capital sites. There is a museum housed in a Visitor Centre near the park's main gate, which offers ruin tours and showcases artifacts excavated from the site (including a rhino crafted from gold foil and wood).
3. Richtersveld Cultural and Botanical Landscape
Located near the border of South Africa and Namibia in the Northern Cape Province, Richtersveld Cultural and Botanical Landscape was given UNESCO World Heritage Site status in 2007. The site started life as the Richtersveld Community Conservancy, an area of mountainous desert reclaimed by the indigenous Nama people and used to sustain their unique semi-nomadic lifestyle. Each year, the Nama migrate with their herds from the mountains to the river, affording each seasonal grazing ground the chance to recover. By using the land so sustainably, the Nama are also preserving the region's rare flora and fauna, including almost 600 species that can be found nowhere else on Earth. Today, the conservancy offers an insight into a vanishing ancient culture and a chance to experience the pristine natural wilderness.
4. Robben Island
Situated off the Cape Town coast, Robben Island was used as a penal colony as early as the 17th century. Since then, it has been a whaling station, a leper colony and a WWII military base—but it is best known for its role as a prison for political prisoners during the apartheid years of the 20th century. Many famous freedom fighters were imprisoned there, including ANC activist Walter Sisulu, PAC leader Robert Sobukwe; and Nelson Mandela, who spent 18 years there. After the fall of apartheid, the prison on Robben Island was closed forever and now stands as a testament to a brighter and more racially equal South Africa. The island was declared a UNESCO World Heritage Site in 1999 (five years after Mandela was elected president) and today Robben Island tours are a popular tourist attraction.
5. Cape Floral Region Protected Areas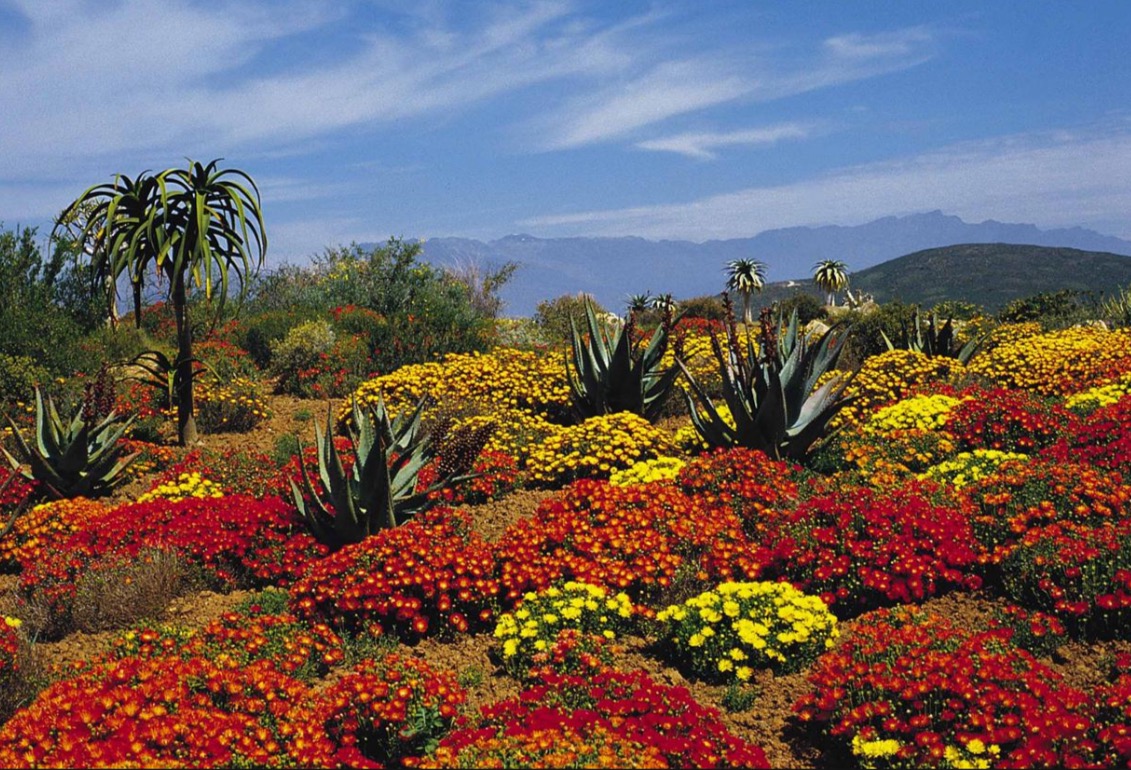 Registered as a UNESCO site in 2004, the Cape Floral Region Protected Areas include several different locations in South Africa's Western Cape and Eastern Cape provinces. Ranging from national parks to state forests, these areas combine to create a global biodiversity hotspot known in particular for its incredible plant life. Often touted as having the highest concentration of plant species anywhere on Earth, the Cape Floral Region supports more than 9,000 species, some 70 percent of which are endemic. In particular, the region is famous for its fynbos vegetation, a fragrant kind of scrub unique to South Africa. The easiest way to explore this site's protected areas (including Table Mountain National Park and De Hoop Nature Reserve) is to hire a car, while early spring (September-October) is the best time to visit.
6. iSimangaliso Wetland Park
One of South Africa's oldest UNESCO World Heritage Sites, iSimangaliso Wetland Park was established in 1999. The park covers an astonishing 332,000 hectares of land and sea stretching along the country's northeast coast from Zululand to KwaZulu-Natal. There are 10 "jewels" or regions within the boundaries of the greater iSimangaliso, including Sodwana Bay, uMkhuze Game Reserve, and placid Lake St. Lucia. The park was recognized as a World Heritage Site for its incredible diversity, both in terms of its flora and fauna, and its beautiful landscapes. Within its borders, the park incorporates several key habitats, including lush wetlands, fig forests, turtle nesting beaches, and teeming estuaries. From game drives and kayak safaris to scuba diving and birdwatching, there is something for every nature lover here.
7. Vredefort Dome
Confirmed as a UNESCO site in 2005, Vredefort Dome is located approximately 75 miles (120 kilometers) southwest of Johannesburg. Despite its confusing name, the dome is actually a crater, caused by a meteorite impact some 2,023 million years ago. It is thought to be one of the oldest and largest meteorite craters on Earth, and provides evidence of the biggest single energy release in the planet's history – an event that caused major evolutionary changes and helped shape the world as we know it today. The Vredefort Dome is especially important because it is the only known meteorite crater with a fully intact geological profile. Today, the crater boasts considerable scenic beauty and incredible animal and plant life. Visitors can take part in a number of activities, including hiking, hot air ballooning, river rafting, and abseiling.
8. Maloti-Drakensberg Park
The Maloti-Drakensberg Park was inscribed as a World Heritage Site in 2000. It incorporates sections of national parks in both South Africa and Lesotho – respectively, the uKhahlamba Drakensberg National Park and the Sehlathebe National Park, both of which are known for their exceptional natural beauty. The park's breathtaking mountain scenery provides a habitat for a number of endemic and/or rare plant and animal species and is especially favored by birdwatchers for its populations of endangered Cape and bearded vultures. The park also has considerable cultural value, as its caves and ledges are home to the largest collection of ancient rock paintings in sub-Saharan Africa. Created over a period of 4,000 years, these paintings offer an amazing insight into the life of the region's early San people.
9. Khomani Cultural Landscape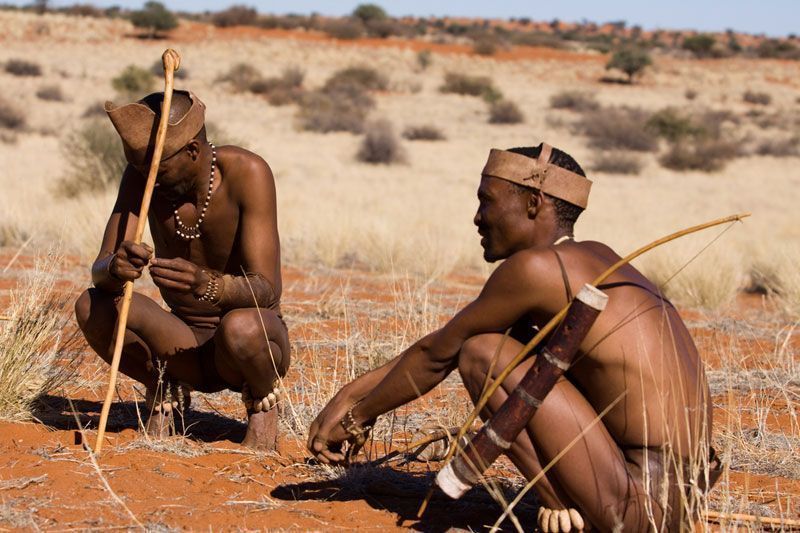 Inscribed as a UNESCO World Heritage Site in 2017, the ǂKhomani Cultural Landscape is located on the border with Botswana and Namibia in the southern Kalahari Desert. It forms part of the remote Kgalagadi Transfrontier Park and protects the traditional home of the ǂKhomani San people. These former nomads are directly descended from the first inhabitants of Southern Africa and were previously thought to have disappeared from existence. Now, the last of their people continue to survive in the harsh environment of the Kalahari in much the same way that their ancestors did. Visitors can experience their unique lifestyle through cultural village visits and guided bush walks offered by community-run accommodation options like! Xaus Lodge in the heart of Kgalagadi.
10. Barberton Makhonjwa Mountains
Announced in 2018, Barberton Makhonjwa Mountains is the newest of South Africa's UNESCO World Heritage Sites. It comprises 40 percent of the Barberton Greenstone Belt, an ancient geological structure found in the northeast of the country and thought to be one of the oldest in the world. The mountains themselves date back to the time when the continents first began to diverge some 3.6 billion years ago. Of particular interest are the region's well-preserved meteor-impact fallback breccias. These geological formations were formed when meteors plowed through the Earth's surface, throwing up a molten rock that eventually solidified and fell back to the ground. As well as being a must-visit for those interested in geology, the region has its fair share of stunning scenery and interesting flora and fauna.
Source: tripsavvy.com
Related Articles about South Africa: 
>>> 10 Reasons South Africa Is the Coolest Country In The World
>>> 9 Most Beautiful Regions in South Africa
>>> 10 Best Beaches in South Africa