New Zealand is a land filled with wonders, both natural and artificial. There is so much on this tiny island that sets it apart from the world and makes it a unique place – one that continues to draw hundreds of thousands of tourists to its shores every year. Here are our top 10 most iconic NZ landmarks.
The Sky Tower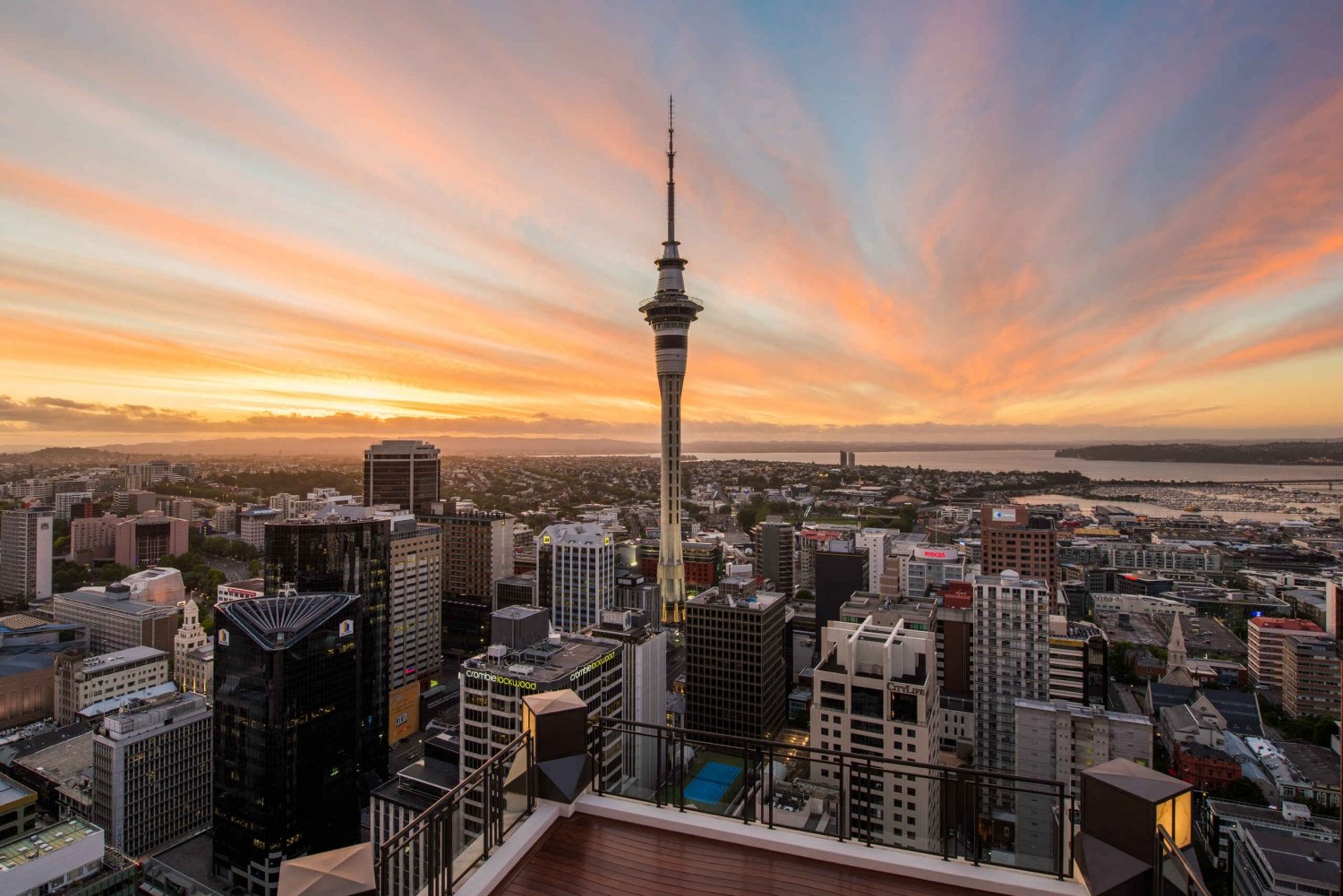 The Sky Tower is the tallest of its kind in the Southern Hemisphere. Its construction began in 1994 and was completed in 1997 – a solid six months ahead of schedule. Architect Gordon Moller was in charge of its design, partnering with Fletcher Building to conceive what is now Auckland's most distinguished man-made landmarks. The tower is a popular attraction for thrill-seekers and fine diners and serves as an aerial transmission center for TV channels, radio stations, weather forecasting, and telecommunications providers.
Moeraki Boulders
The Moeraki Boulders are some of the most fascinating things to see in New Zealand, and this is one of the most popular attractions in the country. These perfectly spherical rock formations are technically not boulders but concretions exposed by erosion and are found down on the Otago coast in the South Island. Maori myth says that these boulders are the debris of a massive waka (canoe).
Huka Falls
When the Maori in the area named the falls after their word for "foam", they surely hit the old nail on the head. This is one of the most visited natural attractions in the country and is a site you do not want to miss. Approximately 220,000 liters of water per second pour from the waterfall. These falls are fed by the Waikato River, one of the country's longest rivers, which drains into Lake Taupo. Those wanting a different perspective can enjoy a boat ride to the base of the falls. Other activities near Huka Falls include mountain biking, swimming, birdwatching, and canoeing.
Craters of the Moon
If you feel like taking a stroll into another world, then just north of Taupo on the North Island, you'll find the Craters of the Moon Geothermal Walk. The name gives it away. The land, with its huge craters, lack of plant life, and seething gouts of steam, looks more like another planet than anything terrestrial. Geothermal activity is responsible for the steam, of course, as well as the pervasive, sulfurous smell. Visitors pay a nominal fee for admission and follow a carefully mapped hike through the dramatic terrain. The walk takes about an hour to an hour and a half, depending on the route selected.
The Beehive and Parliament House
Out of the main Parliament buildings, the Beehive is probably the most famous. Known for its distinctive layered structure, this modern fixture is home to the parliamentary Executive Wing where Cabinet meetings are held and also where you'll find the offices of the Prime Minister and Cabinet members. Parliament House next door was first occupied in 1918 after a fire wiped out its predecessor in 1907. The Beehive was designed in 1964 by Sir Basil Spence, while Parliament House was devised by architects John Campbell and Claude Patton.
Tane Mahutu, New Zealand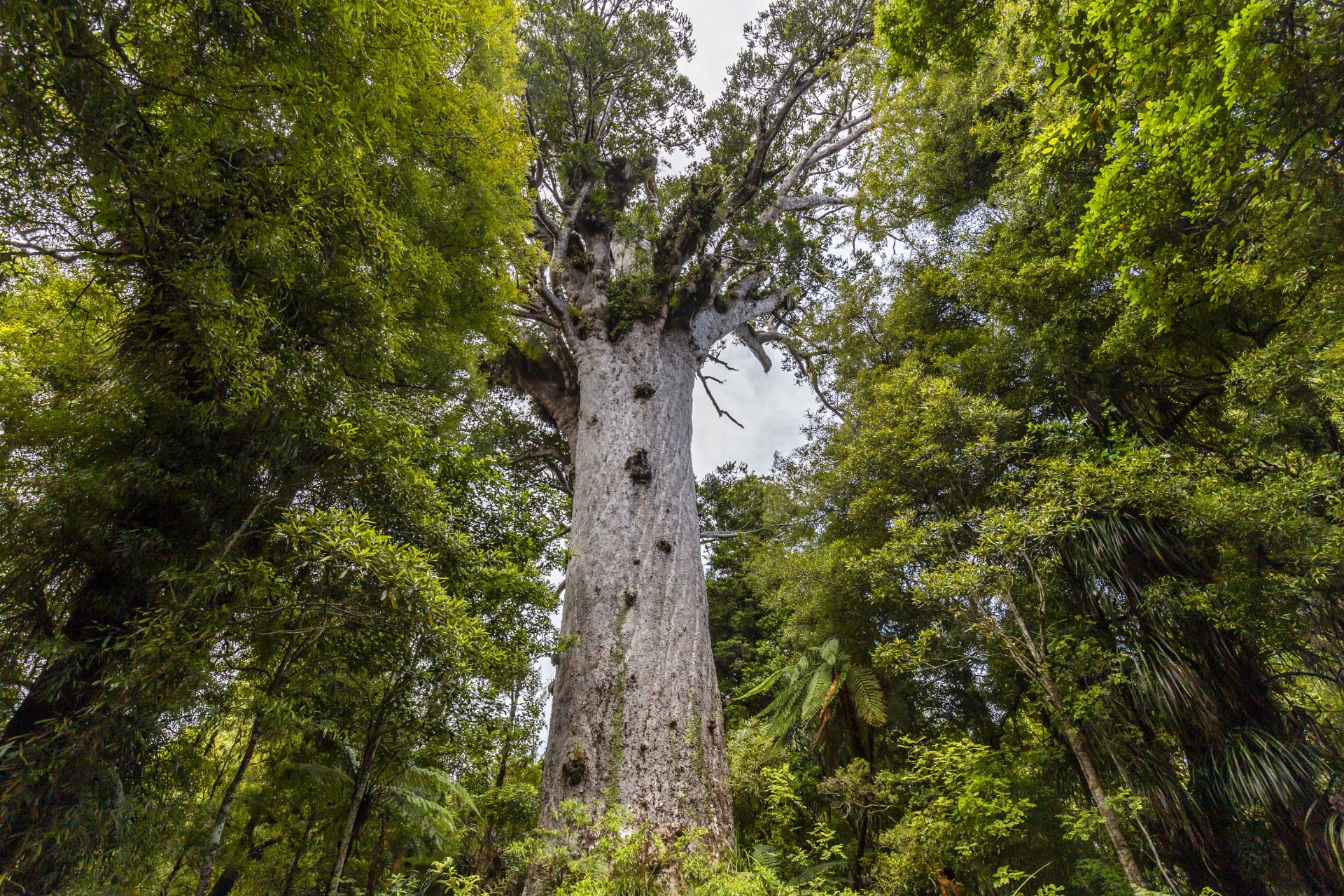 Tane Mahutu is about 2,300 years old, 51 meters tall, and has 13 meters. And it is a tree. It's an ancient Kauri tree – a New Zealand native – and can be found after a short hike through the Waipoua Kauri Forest Sanctuary on the northernmost tip of North Island, about 100 miles out of Auckland. If you're feeling particularly adventurous, you can also camp out here. FYI, Tane Mahutu is Maori for "King of the Forest," and after you've met the tree, you'll see why.
One Tree Hill, New Zealand
Maungakiekie/One Tree Hill is a volcanic peak that's as historically significant as it is scenic: it serves as an important memorial site for Maori and European New Zealanders alike. The picturesque domain combines with the neighboring Cornwall Park to form the largest parkland in Auckland City. If you're traveling with family, definitely drop by the latter after descending from One Tree Hill summit so you can see the grazing sheep and cattle that make the area so unique.
Tongariro Crossing
Made famous in Peter Jackson's trilogy of The Lord of the Rings as Mordor, the Tongariro Crossing is one of the most beautiful day hikes you can do in NZ. This is the country's oldest national park and offers an awe-inspiring view. While hiking to the center, you will see unique landforms all over the 19.4-kilometer adventure, along with hot springs, old lava flows, water-filled craters, and spectacular views. This really is like walking through a fantasy land, or perhaps across the surface of Mars.
Queenstown, New Zealand
Dubbed the " Adventure capital of New Zealand," Queenstown is nestled on the edges of the crystal clear Lake Wakatipu on South Island. Its lakeside location offers everything from high-energy jet boating to relaxing river cruises and fly fishing. At the same time, the breathtaking scenery of the surrounding mountains is suited to walkers, hikers, and photographers hoping to capture the South Island's iconic, rugged landscape. Small and laid-back, but simultaneously cosmopolitan and lively, Queenstown boasts fine-dining restaurants, a bustling bar scene, and a packed cultural calendar with events such as the Queenstown Winter Festival, New Zealand's biggest celebration winter featuring street parties, fireworks, and winter sports.
Mount Cook, New Zealand
Mount Cook, also known as Aoraki, is the tallest mountain in New Zealand, reaching over 12,000 feet. Sir Edmund Hillary of Mount Everest fame trained on Aoraki in preparation for his most famous trek. This mountain is almost exactly half the size of Mount Everest, which meant that Hillary would climb it twice as his training method! If you're not a mountaineer, you can still take a self-guided hike or a guided ski tour or try your hand at kayaking or fishing at the nearby glacier lakes.
Source: theculturetrip.com
See more:
>> Top Luxury Experience In New Zealand
>>Abel Tasman National Park – Paradise For Beach Lovers In New Zealand
>>Top 11 national parks in New Zealand