When one thinks about heritage and culture in New Zealand, the first things that come to mind may be the indigenous Maori traditions and their importance to the nation's identity and customs. And that's exactly what you'll learn about when you experience the country's top cultural attractions and tours. If you need convincing, check out these great experiences and the insights they can offer visitors.
Experience culture in New Zealand – Rotorua's mountain villages
Rotorua has quite a strong Maori connection – and part of its appeal (besides the geothermal attractions) is that visitors can experience the culture first-hand. There are various cultural exchanges to choose from: some of the most renowned include the Tamaki Maori Village, Whakarewarewa Living Maori Village, Te Puia, and Mitai āaori Village. These places encourage visitors to learn a bit more about New Zealand's indigenous heritage and history while embracing some customs. Performances, a hāngi dinner, and a marae stay are the norm at these attractions.
Waitangi Treaty Grounds
The Waitangi Treaty Grounds have an important place in New Zealand's history. This was where the first accord between the British Crown and Maori chiefs was signed in 1840. The document, known as the Treaty of Waitangi, has its controversies because of its divergent versions, but it plays a strong role in society today. A day pass for the Waitangi Treaty Grounds includes guided tours, admission to the local museum, and an evening hāngi and concert. If you're visiting in February, this is also the key place for Waitangi Day commemorations – a date widely considered to be New Zealand's national holiday.
Footprints Waipoua
Part eco-tour, part heritage encounter, Footprints Waipoua offers an intimate glimpse into how nature and Maori culture go hand in hand. A selection of day- and night-time guided tours will take visitors into the Waipoua Forest in the Hokianga Harbour, near Cape Reinga, as the locals share the ancestral knowledge embedded deep within the land. All tour guides are part of the region's Ngāpuhi tribe – they are passing on the wisdom taught to their families across generations.
Okains Bay Maori and Colonial Museum
As its name suggests, the Okains Bay Maori and Colonial Museum offer a complete picture of New Zealand's past, from its indigenous ancestry to its settlement history. The museum is located in the Banks Peninsula – a 90-minute drive from Christchurch and 30 minutes away from the historic town of Akaroa – and originally started as a private collection of Maori artifacts. Key exhibits include a working blacksmith's shop, a war canoe that dates back to 1867, and a rare Akaroa hei tiki (pounamu necklace) that made its way back from England after the museum's founder tracked it down.
Maori Highlights Tour – Te Papa Museum
The Museum of New Zealand Te Papa Tongarewa is home to more than 30,000 Maori taonga (treasures), including ancestral carvings, ornaments, garments, and weaponry, as well as a selection of archaeological fragments that paint a picture of New Zealand's natural history. One of the best ways to get insight into these artifacts, and their relevance to the nation's culture and identity, is to embark on one of the museum's Maori Highlights Tours. Each paid, one-hour guided journey departs daily at 2 pm and is designed to offer visitors a thorough understanding of what makes New Zealand's culture so unique.
Experience culture in New Zealand – Te Ana Maori Rock Art Center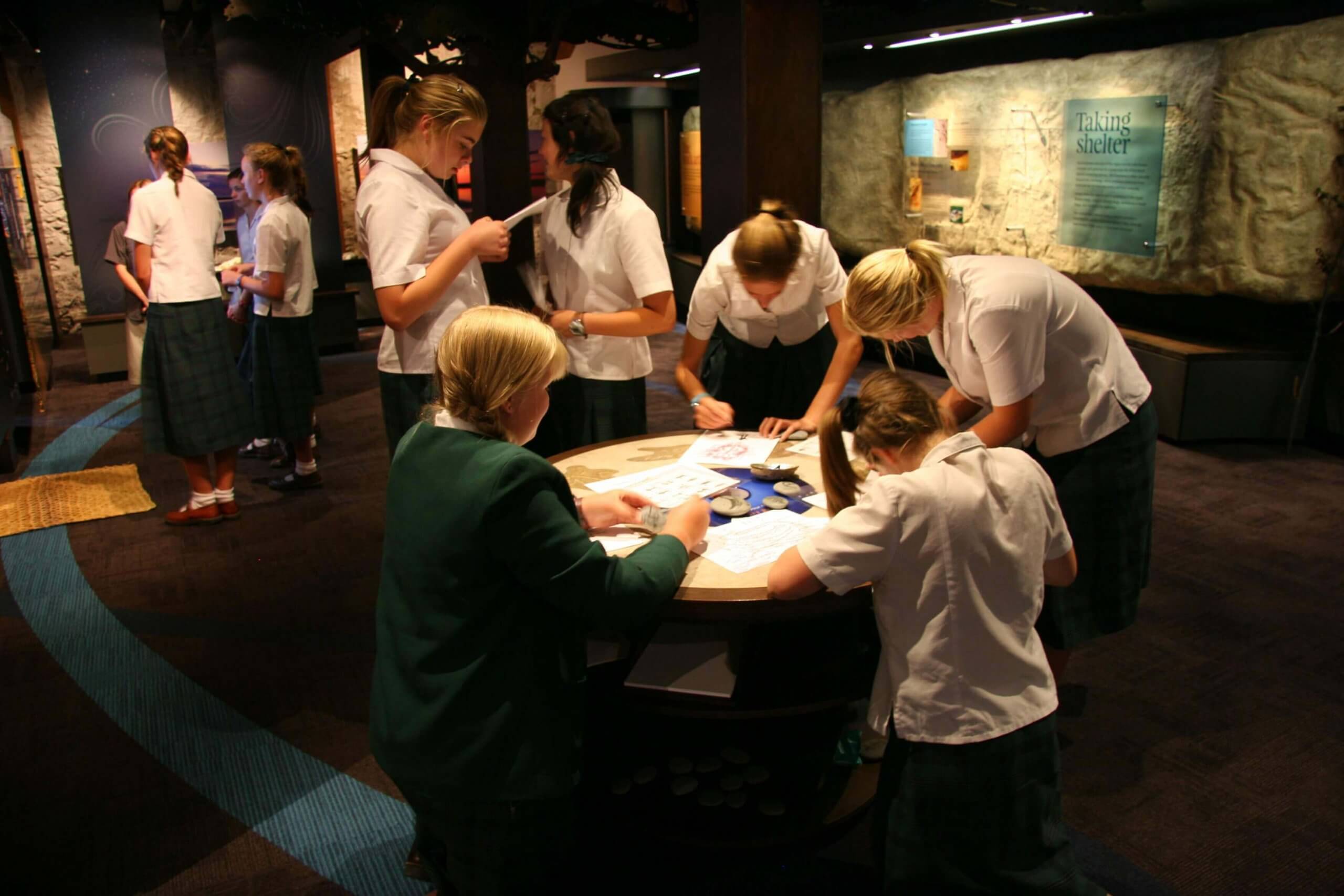 The Te Ana Maori Rock Art Centre is run by the South Island's principal tribe, the Ngāi Tahu. This is a place that offers a mix of natural history and artistry. You can choose from a guided site tour of the sacred rock art sites in Opihi, or you can opt to stay indoors to learn about the craft through the interactive exhibits in the art center itself. Both options will provide plenty of local wisdom about the tribal stories and ancestral origins embedded in this traditional art form.
Experience culture in New Zealand – Bonz 'N' Stonz Carving Studio
For a unique cultural experience that comes with your souvenir to take home, venture into the West Coast town of Hokitika to do some traditional carving. Bonz 'N' Stonz is a studio and gallery that focuses entirely on traditional bone, greenstone jade (pounamu), and shell carvings. Their classes allow visitors to design and carve their pendants, as they learn about traditional jewelry making from a renowned local artist who has been teaching the craft for several years.
Source: theculturetrip.com
See more:
>>Maori Tattoos: Telling Story Through Your Skin
>>Haka – Significant Dance Of New Zealanders
>>The 7 Best Maori Festivals in New Zealand