New Zealand is the aristocrats of world rugby, with a close loss against the All Blacks team becoming almost like a victory of sorts. But how has this little nation come to dominate the sport?
How good are the All Blacks, really?
The All Blacks are the most successful rugby team ever to play the game. Now, that in itself is extremely impressive, but what makes their reputation up into the stratosphere is that – if you do a bit of research – you find that they are actually the most successful sports franchise in history.
Like, of any sport.
From anywhere.
Ever.
Their winning percentage since they played their first official game in 1903 stands at just under 78%. That's better than Brazil in football or Australia in cricket. They've won three of the nine Rugby World Cups and were ranked number one in the world for almost a decade running (as of 2020, South Africa holds the number one spot).
So, yeah, they're not too shabby at throwing the old egg around.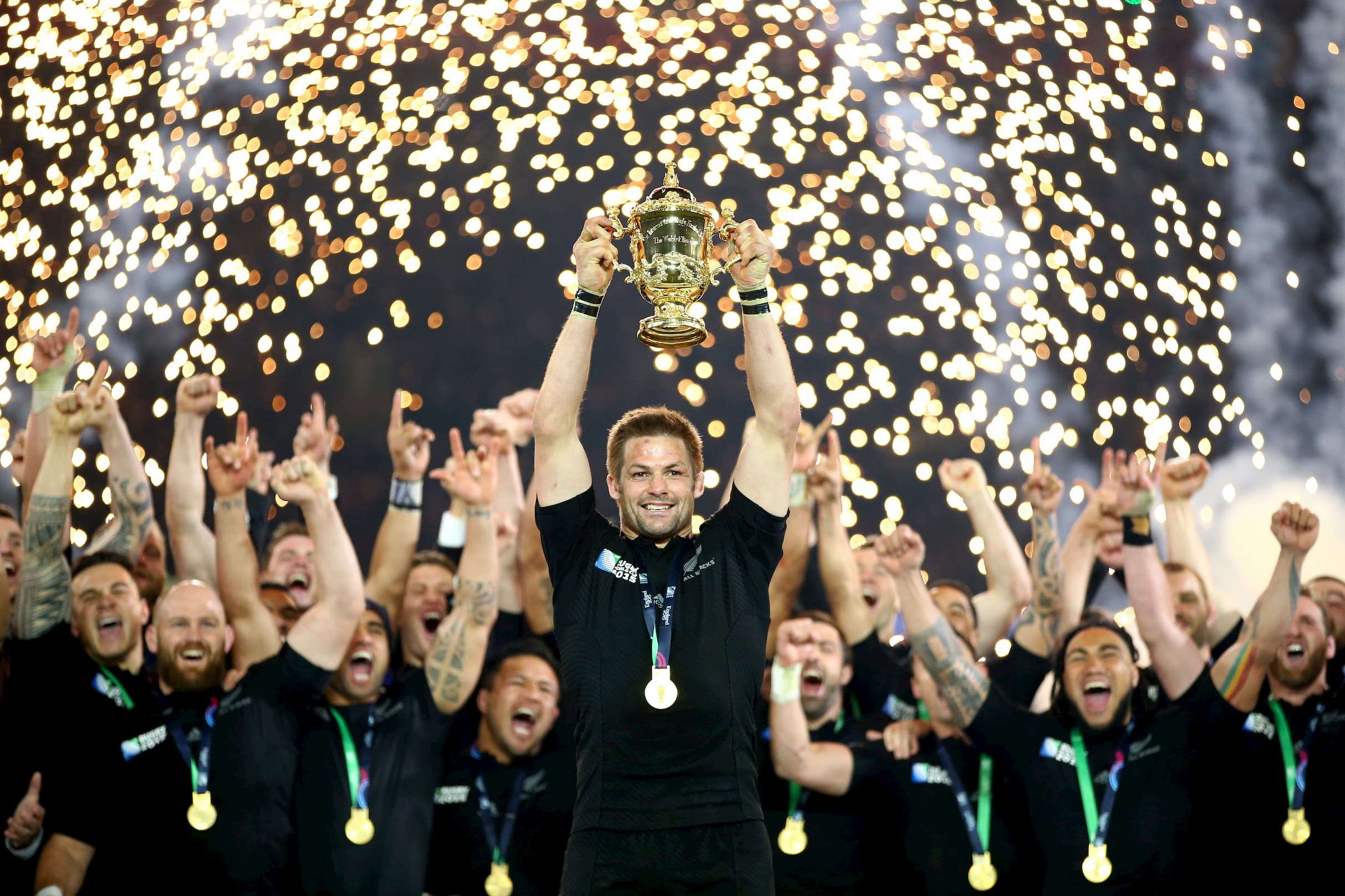 Why is this the case?
So, the question is, how does a country produce such a consistently victorious team? Well, it sure does help if you have a large population to choose from. If we take Brazil and their football team, or Australia and their formidable cricketers; these countries have, respectively, 207 million and 24 million people to choose from.
So, it doesn't seem that population size is the main reason for the success.
Growing up with rugby
Rugby is such an integral part of New Zealand culture now that at the end of every school day you will see young kids walking home from school, barefooted, tossing about a rugby ball. It's said that one of the first things that Kiwi kids learn at school is to catch, pass, catch, pass.
As children grow up the rugby never stops, and trying to stop the hair-raising tackles that are part and parcel of lunchtime rugby games is the bane of many a teacher's careers. This brings up another aspect of growing up as a Kiwi kid: the fact that all New Zealand children go to schools with big green playing fields for them to run free on during their breaks. The climate encourages running about basically all year round.
New Zealand kids really are free-range. Factor in rugby balls for practically everyone, and also the fact that schools are (arguably) refreshingly free of the bureaucratic worrywart mentality that doesn't allow kids to go out and get into a few scrapes – and you're encouraging a new breed of New Zealand rugby stars.
When you've been bitten by the rugby bug at the age of five, told tales of such great heroes as Jonah Lomu, George Nepia, Sir Colin Meads and Buck Shelford – a player who infamously walked off the pitch, casually got stitched up on national television and then played on after his scrotum was ripped open by a French boot – and then funneled into junior teams routinely named 'The Small Blacks', it's of no surprise that rugby becomes all that matters.
High school
It's during high school that things get turned up a gear. Like elsewhere in the world, kids that show real talent and enthusiasm for rugby when they're young can find themselves offered scholarships to some of the best schools in the country. The top rugby schools in New Zealand can spend up to 40,000 New Zealand dollars (£19,700) a year on their rugby programs, which goes to show the extent of their conviction in producing future All Blacks, and the prestige it brings.
Some high school games can attract audiences of over 7,000 spectators. The schools themselves employ the likes of ice-baths, professional physiotherapists and weight rooms to help their players perform at their peak. The two biggest matches of the schoolboy season even get broadcast on Sky Sports New Zealand. This means that talented kids – who can be playing in their First XI teams from the age of fourteen – are basically surrounded by all the facets of the professional game from the word go.
The cultural mix
As well as the European – or pakeha – influence in New Zealand, the fact that the genetic makeup of the country includes the power, strength and speed found in Māori and Polynesian blood must be properly appreciated. Players of Māori, Tongan, Fijian and other Pacific Island descent are formidable opponents when it comes to this contact sport. Just take a look at the imposing but affable figure of the incredible Julian Savea – nicknamed 'The Bus' – who scored the most tries in the 2015 Rugby World Cup, and stands 6 feet 4 inches (193 centimeters) tall and weighs 108 kilograms (240 pounds).
The expectation and the attitude
Lastly, New Zealanders, on the whole, have become used to the All Blacks and their winning ways. They come to expect the team to triumph over all comers. With the expectation of a nation on their shoulders every time they step out on the pitch, you'd think the All Blacks might find it tricky to retain their winning ways.
Happily, a never-say-die attitude combined with always giving it a go, no matter the odds – which Kiwis, in general, are so admired for – means that the All Blacks always perform and always field their strongest team. No matter if it's at the end of the season, or a World Cup final.
And the results speak for themselves.
By: Joe Coates
Related Articles about New Zealand